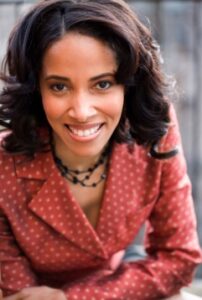 RENÉE (REN) E. WARREN-MEBANE
Renée E. Warren-Mebane is an accomplished media executive and strategist with extensive Management, Production, Journalism and Writing experience.
Ms. Warren-Mebane is the president of Arielle-Wren, Inc. and co-founder of Noelle-Elaine Media, Inc. She has been able to incorporate all her passions; from real estate to producing to planning events to mentoring and teaching young minds -- she manages it all.
She is the co-author of You Buy the Peanut Butter, I'll Get the Bread, The Absolutely True Adventures of Best Friends in Business and served as an Adjunct/Assistant Professor at New York University where she taught Social Media & Event Public Relations. She taught at NYU for more than a decade. Ms. Warren-Mebane has also lectured at Long Island University, Old Dominion University, Marymount Manhattan College, Norfolk State University, and many New York City high schools. And, is a licensed New York Real Estate Agent, REBNY© member and active at Weichert Properties SOHO.
She received a Bachelor of Science from Old Dominion University and Master of Arts from Columbia University; completed Southern Illinois University's post-graduate program in London analyzing the British media and a Certificate in Finance from New York Institute of Finance. She has received numerous awards and accolades including the Forty Under 40 Achievement Award and Old Dominion University Distinguished Alumni Award and in 2019 inducted in the school's Entrepreneurial Hall of Fame